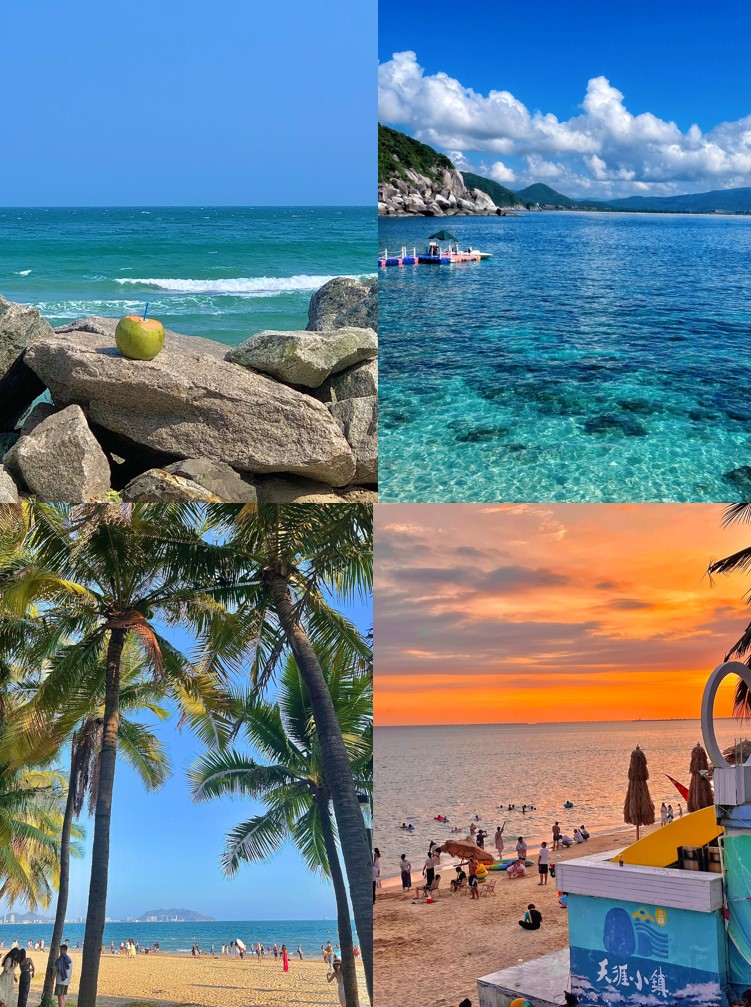 The city of Sanya, also called "Lucheng", was officially established with the approval of the State Council in May 1984. It is located on southern Hainan Island and borders Lingshui county in the east, Ledong county in the west, Baoting county in the north, and the South China Sea in the south.
The city has jurisdiction over four administrative districts, namely Haitang, Jiyang, Tianya, and Yazhou, with a total land area of 1,921 square kilometers and a sea area of 3,500 square kilometers.
According to the seventh national population census, Sanya now has a population of 1,031,396, growing at more than 50 percent since 2010.

With its unique geographical environment, Sanya is the only city in China that can enjoy a tropical rainforest and ocean scenery at the same time. The city is surrounded by mountains on three sides, and the three beautiful landscapes of mountains, the sea, and rivers merge naturally. Many of its hilltops also provide places overlooking the sea, river bay, and urban landscape.The natural scenery and excellent ecological environment make Sanya a paradise for daily living, travel, and vacations.