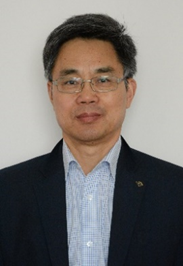 Prof. Zhao Ma,Shandong University, China
Zhao Ma, PhD, CEng, FIET, FCSEE, national distinguished expert of China, Chair Professor of Shandong University, Special Expert of China EPRI. Internationally renowned expert in intelligent power distribution and power equipment.
He has more than 40 years working experiences (25 years' oversea work experiences) gained from scientific research institutes, manufacturers, utilities, power consultancies and education. Prof. Ma is the chairman of CIGRE China and AORC (Asia-Oceania Region Council) SC6, Members of the CIGRE SC C6 strategy advisory group (2014/08 – 2022/08), Currently he is member of the IEC SyC LVDC committee; technical committee member of CIRED China National Committee and the Chairmen of subcommittee 4 (Effective Utilization of Distributed Energy and Power); IEEE PES (China) DC Power System Technical Committee Advisory Board consultant.